Waterbikes Perth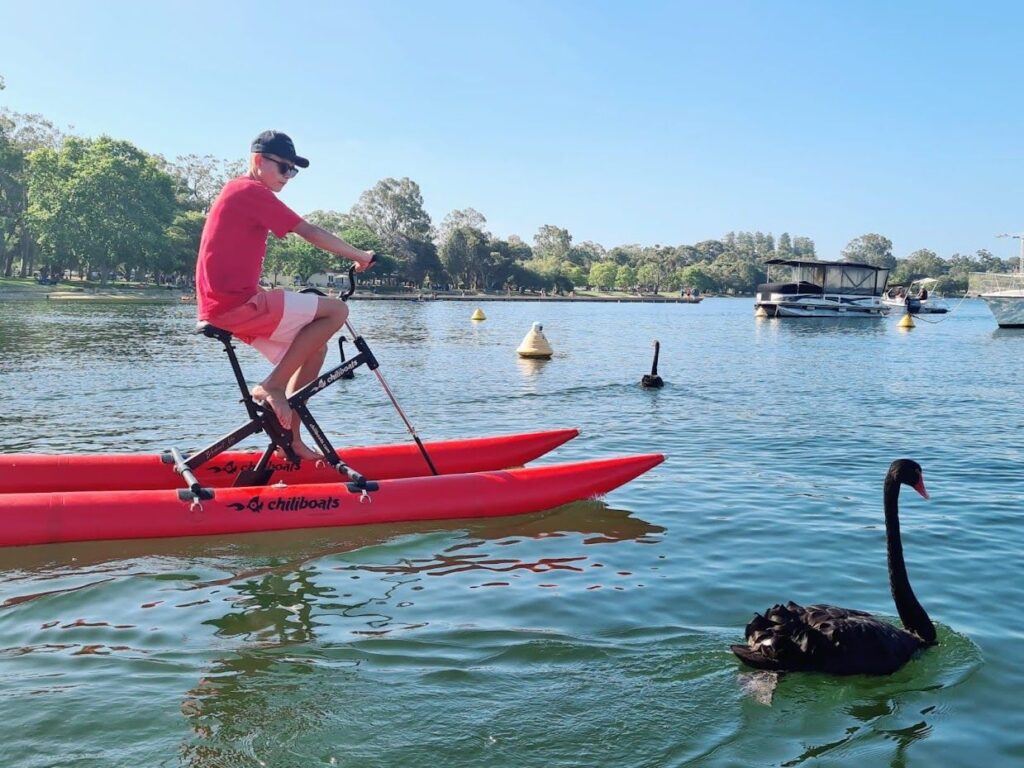 Experience cycling on waterbikes at beautiful Matilda Bay, Perth
No experience or balance required.
Anyone from 8 to 80 years young can ride our Waterbikes!

(Kids under 15 must be accompanied by a parent)
You won't get wet.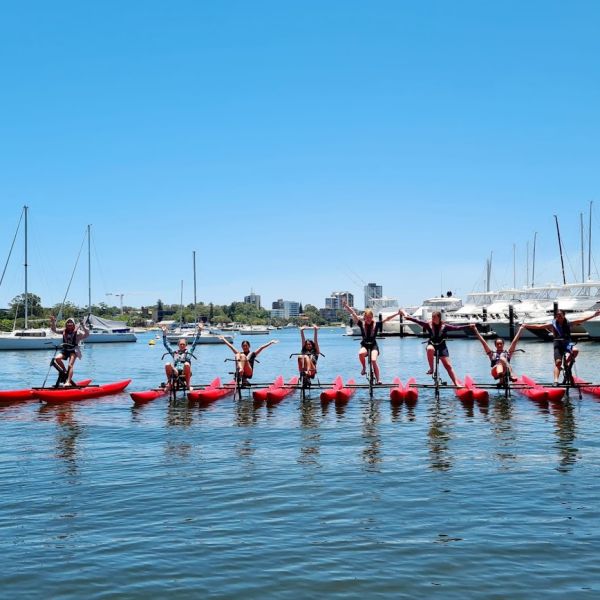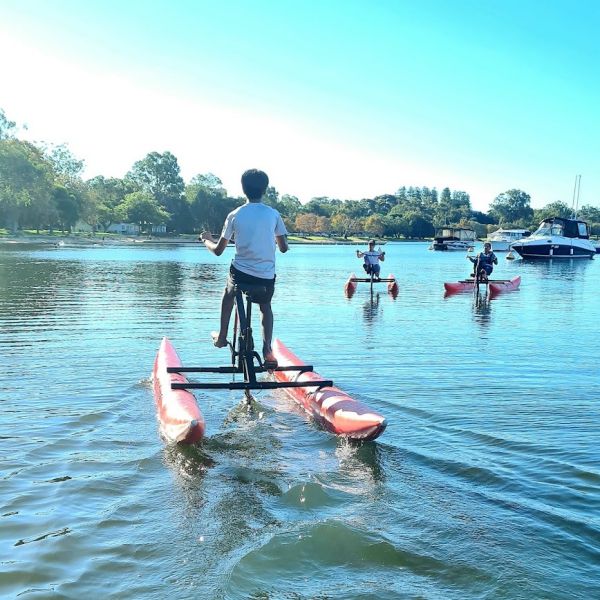 Waterbikes Perth
Super Safe and stable,
Catamaran hull design and virtually impossible to tip over.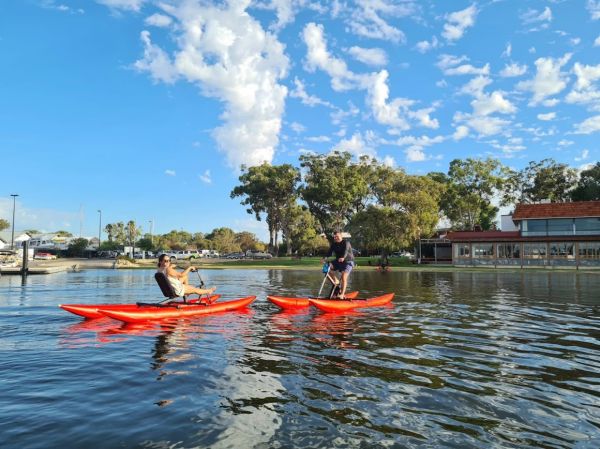 A Chance to See Dolphins!
Local dolphin pods often school bait fish into the shallows of the shoreline for a feeding frenzy.
Prices
$35 each (25 min)
$65 each (55 min)
When booking 4 or more craft…
$30 each (25 min)
$55 each (55 min)
Gift Vouchers
A water bike experience makes a great gift for family and friends… as everyone likes trying new stuff! So, you can't go wrong!
So Much Fun!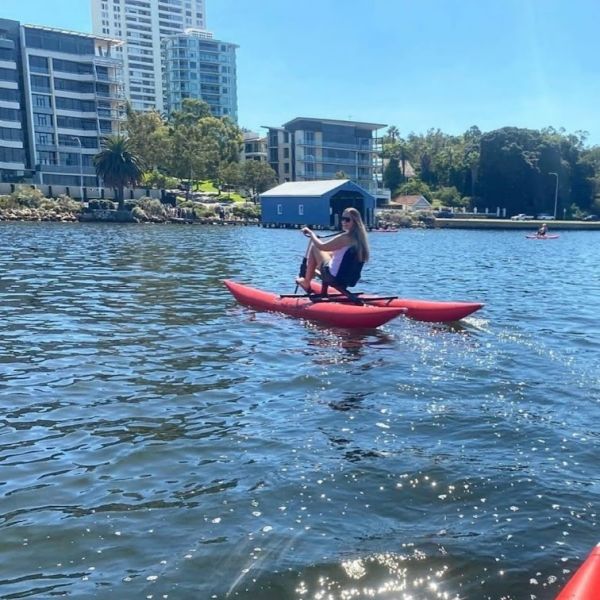 Book Now
Groups
Group bookings available anytime for team events with 6 to 8 craft available.
Calling to book groups is required.
Individuals
Book from 1 to 5 craft anytime.
Confirm availability directly online.
Your Waterbikes Perth Adventure
Matilda Bay Reserve provides a very safe venue to plot your course on an adventure tour like no other from the Launch Ramp to Eliza's Statute and anywhere in between.
According to conditions of the day, we will brief you on a self-guided tour, either to the Bird Sanctuary heading southeast, or to Crawley Edge Boat House (and Eliza's statue) to the northeast.
Whether you are pedalling down-wind, or directly into it, the waterbikes will enable you with a safe passage home. Should the wind build, we suggest setting your course for the nearest shoreline, or at 90 degrees to apparent wind direction. Once you return to the shoreline, you'll find it's well protected from the elements and an easy pedal back to where you started off.
I/We would like to acknowledge that this meeting is being held on Aboriginal land and recognise the strength, resilience and capacity of Noongar people in this land.